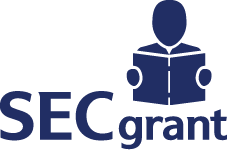 Under the provisions of the 1968 Education Act, Monaghan Collegiate School is funded by a combination of grant money through the Secondary Education Committee grant scheme (SEC Grant) and School Tuition Fees. Our Tuition Fee also includes the textbook rental fee, school journal and pupil 24 hour insurance cover. The SEC Grant, MCS School Support Scheme and other 
Grant information is available from the School Bursar Mrs. Siobhán O'Connor. Please note there are deadlines for applications and we recommend you contact the Office on or before the end of November of the year prior to entry to apply for a place and receive the necessary information in a timely manner. 
The SEC Grant Committee has administered the Protestant Block Grant Scheme as agreed with the Department of Education since the introduction of the free education scheme in 1967. The scheme is open to necessitous Protestant pupils and grants are means-tested in accordance with strict criteria. Assistance is available with the registration process initially through the School Office and through the Support Team at the SEC. 
For further information see the SEC Grant for eligibility www.secgrant.ie 
SEC Grant Registration Process key dates: 
Step 1 Registration – closing date midnight 30th November 2020 

Step 2 Application – closing date midnight 15th January 2021

Step 3 Printed Form with verification documents received by SEC – 15th February 2021
COVID-19 and Verification of Religion: Acceptable Alternatives
Please do not travel unnecessarily to complete the verification of religion process.
If you have applied previously to the SEC, please note this on your application form and we will verify your religion using the contact details you supplied for your minister last year.
For new applicants or applicants who have changed congregation since last year, please use one of the following alternatives:
Post:  you can post the Verification of Religion page to your church leader.
The church leader can sign and post the Verification of Religion back to you.
Put the signed Verification of Religion with your supporting documents when you are completing Step 3 of the application process: posting the supporting documents.
The church leader should not post the Verification of Religion directly to the SEC, it must be returned to you first.
Electronic: Scan/photograph the Verification of Religion page and email to your church leader.
We recommend that your church leader use the 'fill and sign' option in Adobe and return it by email to you. Alternatively, they can print, sign and return a scan of it to you.
If sending your Verification of Religion to us by email to info@secgrant.ie please include your certificate number in the subject line. This is the 8 digit number beginning 100….. Email received without a certificate code will be deleted and not processed.
If you are having any difficulties completing the application process due to the current public health restrictions, please contact us immediately at support@secgrant.ie