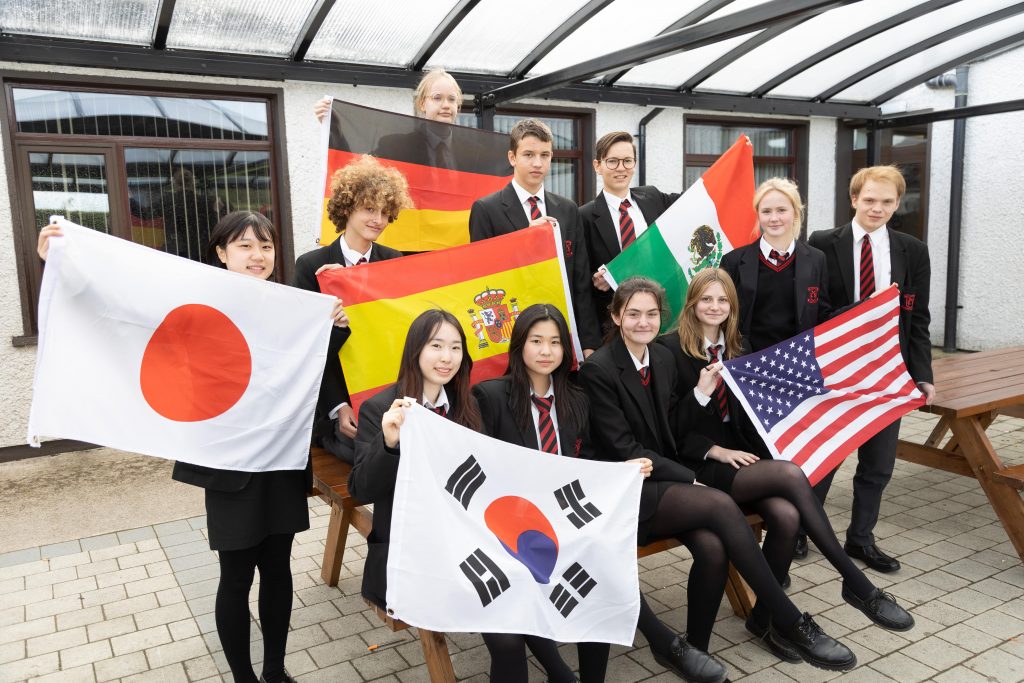 Please click here for our International Prospectus
For many years our school has welcomed pupils from all over the world. Our intimate school setting and excellent teaching and learning facilities has attracted students from the following countries: Italy, Spain, Germany, Finland, United States of America, South Africa, Canada, Iceland, Brazil, Mexico, Thailand, China and Japan. Some students have stayed to successfully complete their Leaving Certificate and gone on to University both in Ireland and abroad. 
Many students have recommended us to their siblings and friends. The overseas students come to experience our education system and culture and we are pleased to say that they greatly enrich our school. We host an International Day each year so that the students can showcase their country and culture and enable all students to learn from each other.
Overseas students are also prepared for one or more of three examinations from the Cambridge suite of examinations. This enables the student to complete an internationally recognised qualification in English which is highly beneficial in education, the world of work and in some cases to obtain a working visa.