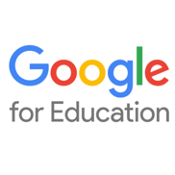 Monaghan Collegiate School continues to strive to create an engaging learning environment which supports collaboration and communication. Enabling students to connect to educational content securely at school and at home is key to creating a 21st century learning experience.
Monaghan Collegiate School is using G Suite for Education to develop and enhance students' ICT skills and bring Virtual Learning into the classroom.
Collaborative learning is also prioritised with students making excellent use of their school email accounts, Google Docs, Slides and Sheets to work together and learn with and from each other on a wide variety of projects.
We offer excellent support from dedicated professionals